CIPD 5HR02 Assignment Example | Talent management and WorkforcePplanning



Get Custom CIPD Assignment from Reliable Writers that Offer CIPD Assignment Help





Achieve more in less time
CIPD 5HR02 Talent Management and Workforce Planning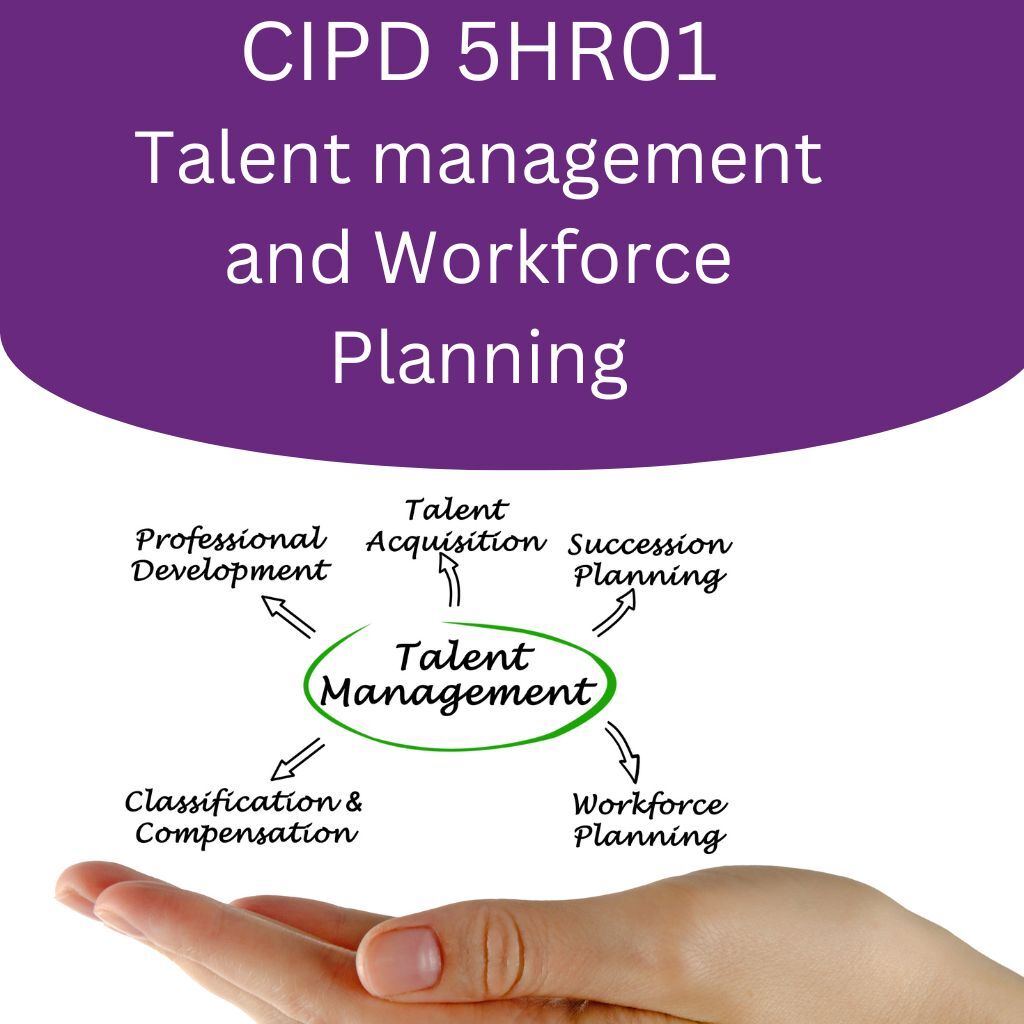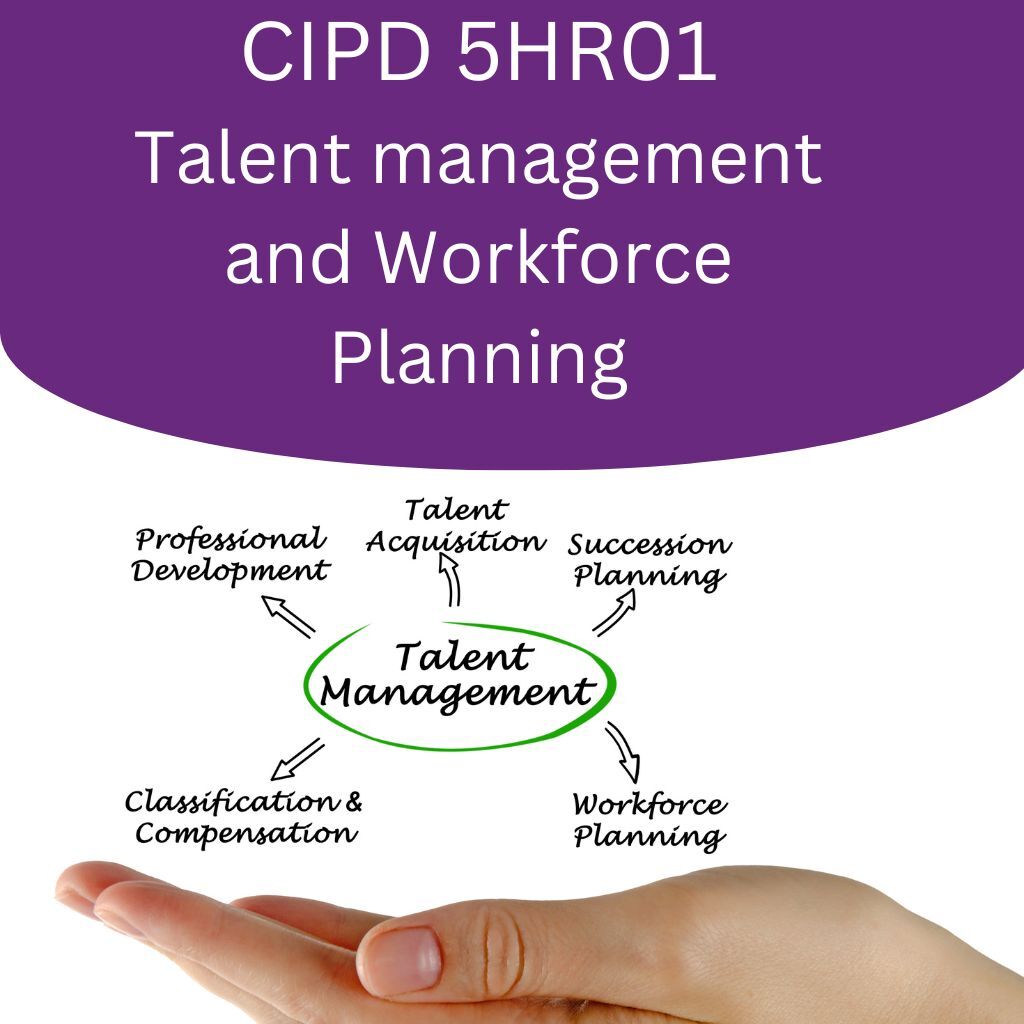 An explanation on how organisations strategically position themselves in competitive labour markets. (AC 1.
Organisations position themselves strategically by promoting themselves as employers of choice. To retain the best employees, an employer of choice promotes a nice work environment, demonstrates a supportive culture, and has employee-friendly legislation (Simionescu & Naroş, 2019).
A desirable employer is also concerned with the health of its personnel and customers. Employers of choice have features that workers find appealing. The employer first pledges job security to the employees.
Therefore, the company should guarantee that employees have financial stability and job security so that they can concentrate on their jobs. Second, staff engages in decision-making (Simionescu & Nariş, 2019). In this situation, the company incorporates the employee into the corporate decision-making process by offering goal formulation, value clarity, and feedback. Respect may exist between the workforce and management.
There are opportunities for promotion within the company; eligible candidates are encouraged to apply. Employers also give possibilities for performance enhancement, suitable career paths, training and development, and advancement. A desirable employer also permits workers to work in a manner that demonstrates a healthy work-life balance. This can take several forms, such as flexible working, minimising work-related stress, having free time, fostering mental health, paid leave, etc. (Simionescu & Naroş, 2019). In addition, the firm should develop a positive performance culture by aligning employee and employer interests. In this situation, the organisation should have a suitable compensation structure and an effective performance approach. Favorable employment conditions strengthen the labour market. First, it increases its labour market competitiveness by attracting competent individuals. Second, it guarantees that the firm has a motivated workforce that is eager to act as its ambassadors, allowing it to retain its top personnel (Simionescu & Naroş, 2019). The company's employees are loyal and do not divulge trade secrets or other sensitive information.
An explanation of the impact of changing labour market conditions on resourcing decisions. (AC 1.2)
Two important shifts in labour market situations may alter decision-making. The demand and supply determine the tightness or looseness of the labour market in the labour market. In the UK, the country is characterised by tight labour occurs where the demand for employment is strong, but the quantity of people seeking opportunities is low, impacting the market. This pattern is evident in several areas, such as the truck business, where the demand is great, but the supply is low. Numerous employment vacancies remain empty in a tight labour market (Oxford Analytica). Contrastingly, in India, the country is experiencing a loose labour market that is characterised by a strong labour supply, while the demand is relatively modest, establishing equilibrium. Under such conditions, it is suggested that companies seek only the top and best pool of experts in the industry.
The labour market in India is an open labour market, where it becomes possible to get inexpensive labour leading to a decreased cost of delivery, which makes profit generating simpler for the company (Oxford Analytica). Due to inflation and other macroeconomic variables, this influences salaries in a flexible labour market. Organizations pay lower wages and salaries in an open labour market due to the huge demand for workers, but labour costs are high in a tight labour market. However, for India, there is a competitive labour market, which increases its competitiveness by providing high-quality working conditions, competitive remuneration, and flexible working for workers (de Pedraza, Guzi & Tijdens 2020). It is plausible for a corporation to have unfilled jobs in a tight labour market due to a constrained labour supply. In India, there is an open labour market, it becomes feasible to mismatch talents for some occupations.
A discussion on the role of government, employers and trade unions in ensuring future skills needs are met. (AC 1.3)
Various stakeholders, including the government, employers, and labour unions, must work together to meet labour demand.
The government helps to apprenticeship accessibility. A programme of apprenticeship provides essential experience for the development of practitioner and professional abilities. In this situation, the government can issue licences and certifications to specialists in their particular disciplines (TUC). The government of the United Kingdom has funded apprenticeships through the apprenticeship levy, which finances the necessary training to teach skills. Employers may provide extensive training thanks to the apprenticeship levy and employer tax. In addition, the government assists in identifying critical labour market skill gaps (Institute of Apprenticeship and Technical education).
Employers can also contribute to the sustained growth of the labour market. Employers may provide internship programmes to assist students in attaining the requisite market-readiness competencies (skills and experience) (TUC). Through its human resources L & D, the administration enhances employee skills and competence in accordance with market demands. Therefore, businesses should evaluate their learning requirements and take the necessary steps to close the gap, therefore lowering the skill gap (TUC). Employers are also expected to provide employees with comments regarding postsecondary preparation.
Trade unions have an exceptional capacity to bargain and negotiate on behalf of workers. In order to do this, they strive to provide staff with enough training and favourable working circumstances, allowing them to continue improving their skills (TUC). In addition, they influence the degree of education that postsecondary institutions must provide to prepare the labour force for labour supply (TUC). In preparation for the job market, they cooperate with such organisations to enhance their delivering abilities and knowledge. Trade unions influence the creation of policies that promote working relationships.
Other HR02 Assignment Assessment Criteria's
An examination of turnover and retention trends and the factors that influence why people choose to leave or remain (AC 3.1

An analysis of the impact of effective workforce planning. (AC 2.1)
An evaluation of the techniques used to support the process of workforce planning
(AC 2.2)
Explain approaches to succession and contingency planning aimed at mitigating
workforce risks. (AC 2.3)
Assess the strengths and weaknesses of different methods of recruitment and selection to build effective workforces (AC 2.4)
Compare different approaches to developing and retaining talent on an individual and group
level. (AC 3.2)
Evaluate approaches that an organisation can take to build and support different talent
pools. (AC 3.3)
Evaluate the benefits of diversity in building and supporting talent pools (AC 3.4)
Explain the impact associated with dysfunctional employee turnover. (AC 3.5
Assess suitable types of contractual arrangements dependent on specific workforce needs.
(AC 4.1)
Differentiate between the main types of contractual terms in contracts. (AC 4.2)
Explain the components and benefits of effective onboarding. (AC 4.3)
Don't compromise on quality.
Our CIPD Assignments help can service all your Assignment Perfectly.
References
Atkinson, J., 2019. Implied Terms and Human Rights in the Contract of Employment. Industrial Law Journal, 48(4), pp.515-548.
Aydin, N., &Alquayid, A. I. 2019. Market reality versus religious morality: Empirical evidence from the Saudi Arabian labor market. Journal of Business Ethics, 156(3), 679-698.
Blackham, A. 2019. An experimentalist approach to equality: a case study of retirement in the UK university sector, Legal Studies, 39(4), 598-617.
CIPD. 2020, Feb 20. Recruitment: an introduction. Retrieved 25 12, 2021, from CIPD: https://www.cipd.co.uk/knowledge/fundamentals/people/recruitment/factsheet
CIPD. 2020. Resourcing and talent planning. Retrieved 25 12, 2021, from CIPD: https://www.cipd.co.uk/knowledge/strategy/resourcing
Cooper, D., Robertson, I. T., Tinline, G., & Cooper, D. 2003. Recruitment and selection: A framework for success. Andover, Andover: South-Western Cengage Learning.
De Bruecker, P., Van den Bergh, J., Beliën, J., & Demeulemeester, E. 2015,. Workforce planning incorporating skills: State of the art, European Journal of Operational Research, 243(1), 1-16.
De Pedraza, P., Guzi, M. and Tijdens, K., 2020. Life satisfaction of employees, labor market tightness and matching efficiency. International Journal of Manpower.
Dogra S. 2021. COVID-19. Impact on Hospitality Workforce. Available at https://hospitalityinsights.ehl.edu/covid-19-impact-hospitality-workforce. <Accessed on 20 Jan. 22>
Eberman, L., Mazerolle Singe, S. & Eason, C.M., 2019. Athletic trainers' formal and informal work-life balance practices in collegiate and university settings. JoAthletic athletic Training, 54(5), pp.556-561.
Flynn, M., & Li, Y. 2016.Employment and Retirement of Older Workers in the UK.In Delaying Retirement (pp. 221-240), Palgrave Macmillan, London
Gong, T., & Wang, C. Y. 2019. How does dysfunctional customer behavior affect employee turnover, Journal of Service Theory and Practice.
Haak-Saheem, W., 2020. Talent management in Covid-19 crisis: How Dubai manages and sustains its global talent pool. Asian Business & Management, 19(3), pp.298-301.
Huang, A., Makridis, C., Baker, M., Medeiros, M. & Guo, Z., 2020. Understanding the impact of COVID-19 intervention policies on the hospitality labor market. International Journal of Hospitality Management, 91(4),, p.102660.
Institute of Apprenticeship and Technical education.DEVELOPING APPRENTICESHIP STANDARDS.https://www.instituteforapprenticeships.org/developing-new-apprenticeships/
Jang, J., &Kandampully, J. 2018. Reducing employee turnover intention through servant leadership in the restaurant context: A mediation study of affective organizational commitment, International Journal of Hospitality & Tourism Administration, 19(2), 125-141.
Khan, N., Korac‐Kakabadse, N., Skouloudis, A. & Dimopoulos, A., 2019. Diversity in the Workplace: An overview of disability employment disclosures among UK firms. Corporate Social Responsibility and Environmental Management, 26(1), pp.170-185
Kumar, N., & Pandey, S. 2017. New employee onboarding process in an organization, International Journal of Engineering Development and Research, 5(1), 198-206.
Mouton, H. & Bussin, M., 2019. Effectiveness of employer branding on staff retention and compensation expectations. South African Journal of Economic and Management Sciences, 22(1), pp.1-8.
Ons.Go.UK. (2019), Employment and labor market.Retrieved from https://www.ons.gov.uk/employmentandlabourmarket
Oxford Analytica. Low unemployment hides slack in Japan's labor market. Emerald Expert Briefings, (oxan-DB).
Patterson, F., Knight, A., Dowell, J., Nicholson, S., Cousins, F., & Cleland, J. 2016. How effective are selection methods in medical education? A systematic review, Medical education, 50(1), 36-60.
Roberson, Q.M., 2019. Diversity in the Workplace: A review, synthesis, and future research agenda. Annual Review of Organizational Psychology and Organizational Behavior, 6(2), pp.69-88.
Ross, F. J. 2018. From municipal feminism to the Equality Act–Legislation and gender equality work in UK local government 1980-2010, In Women's Studies International Forum (Vol. 66, pp. 1-8).Pergamon.
Schenkel, A., &Teigland, R. 2017. Why doesn't downsizing deliver? A multi-level model integrating downsizing, social capital, dynamic capabilities, and firm performance, The International Journal of Human Resource Management, 28(7), 1065-1107.
Simionescu, M., &Naroş, M. S. 2019. The Role Of Foreign Direct Investment in Human Capital Formation for A Competitive Labour Market, Management Research and Practice, 11(1), 5-14.
Smith, C.E., Matthews, R.A., Mills, M., Hong, Y.H. & Sim, S., 2021. Organizational Benefits of Onboarding Contingent Workers: an Anchoring Model Approach. Journal of Business and Psychology, 5(3), pp.1-17.
TUC.Changing the World of Good Work.https://www.tuc.org.uk/resource/learning-and-skills
Vadeboncoeur, C., Foster, C., & Townsend, N. 2018. Challenges of research recruitment in a university setting in England, Health promotion international, 33(5), 878-886.