CIPD 5OS02 Assignment Example | Advances in Digital Learning and Development



Get Custom CIPD Assignment from Reliable Writers that Offer CIPD Assignment Help





Achieve more in less time
5OS02 – Advances in digital learning and development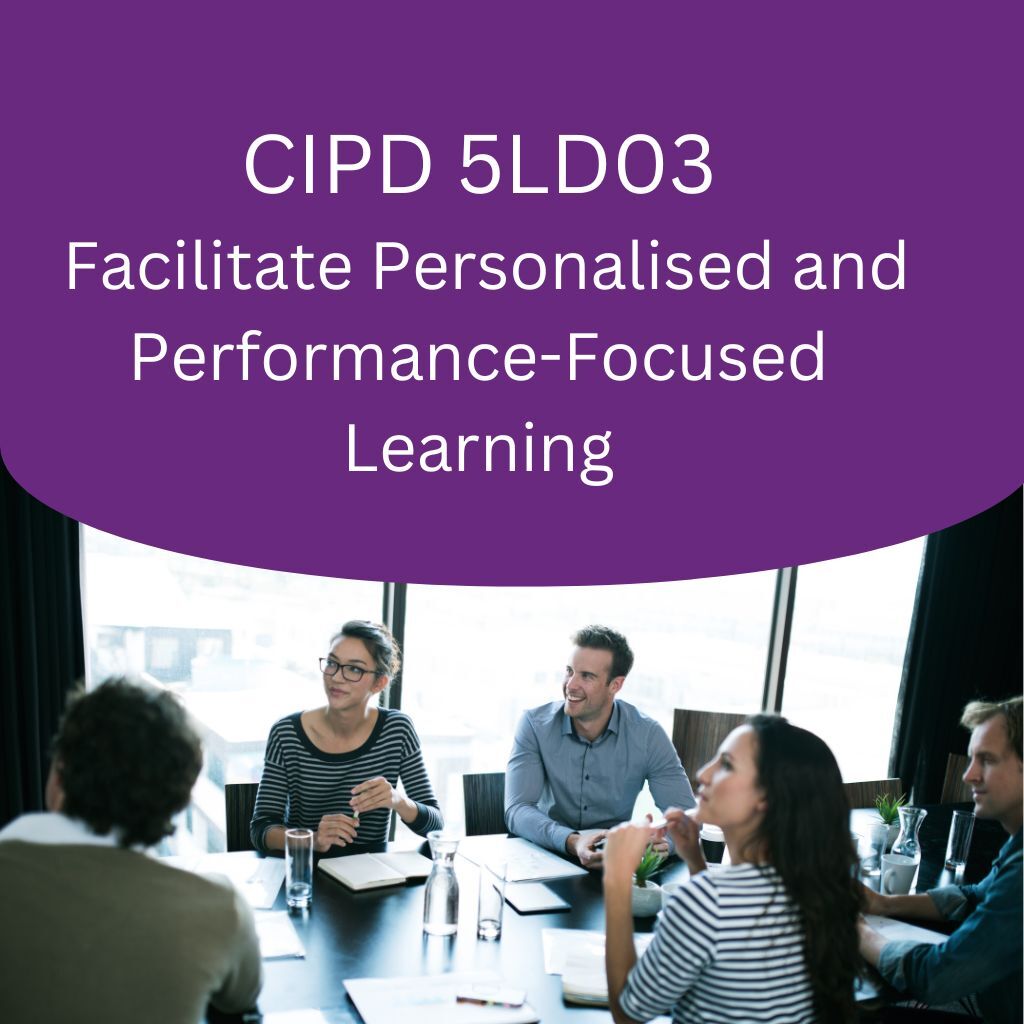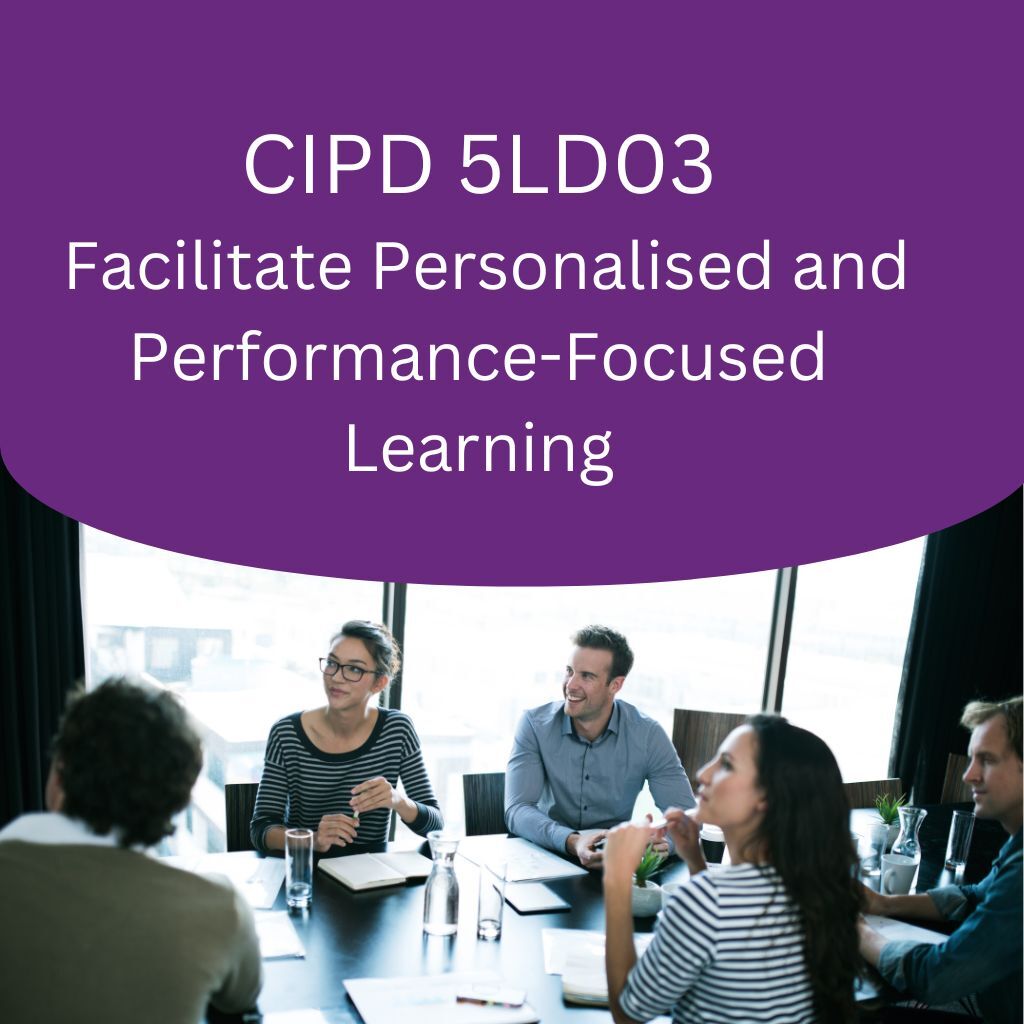 AC1.1 Evaluate how the development of technology and digital collaboration impacts the design and delivery of learning and development over time.
There is advancements of technology that has impacted on the design and delivery of the learning overtime. In the first phase of the technological advancements, there has been an increased utilization of some basic tools that assist in delivery of learning. Some of the tools that have been used include PowerPoint presentation, flat PDFs, and computer based training. These are basic tools that continue t be used even in the last ten years (Oyarinde & Komolafe, 2020). These tools have numerous strengths: for instance, they use a variety of learning approaches; they enable to improve the visual effect, they increasing the attentiveness of students. In some instances, they can be used in complexity analysis and synthesis; they have an increase in involvement and spontaneity.
On other hand, these tools have the drawbacks in that they are considered traditional teacher-centered practices that should be reinforced (lecture) (Oyarinde & Komolafe, 2020). In addition, they may be prone to limited involvement of the students during slideshows, and they may have poor outcome if they are poorly designed. The learners' knowledge may be limited since they will only be able to focus on the 'important points' (reductive). They also need that learner's posse's hardware that is compatible. Some tools like the PDF could hold too much information, which may be presented too quickly, making learners, are not engaged with the subject (Oyarinde & Komolafe, 2020). In some instances, the delivery may be affected by failure of the equipment.
With technological advancements, Learning and development delivery was characterized by increased use of video content as a method to support learning as well as entertainment. The use of video content as a method of learning and development is advantageous as it makes learners get more engaged as a result of watching videos, which helps them to comprehend more (Oyarinde & Komolafe, 2020). In addition, video content allows the learner to pause, rewind, or go through the movie to hold class discussions or go over certain points. Finally, they allow teachers to create a "blended" or "flipped" learning environment in the classroom. A significant disadvantage of video-based learning is that it encourages individuality, which can make learning more difficult. One of the primary advantages of video learning is that it allows you to learn alone in the comfort of your own home. However, this is also one of its disadvantages.
With technological advancements, E-learning got more advanced with the use of branching scenarios and multimidodal services.
A branching scenario puts the student in the role of a decision-maker, enabling them to make their own decisions and observe the results. It may be a safe environment for learners to experiment with different ways and experience the results of their actions, prepare them for comparable circumstances in the real world (Raja & Nagasubramani, 2018). However, maintaining simplicity is one of the most difficult aspects of constructing great branching situations. Branching scenarios tend to become unnecessarily convoluted as the number of alternative events, options, and outcomes grows. Multimodal learning is also a widely chosen approach, which encompasses the use of visual, auditory, and other kinaesthetic methods (Raja & Nagasubramani, 2018). This approach is merited for the provision of various tools that help to keep the learner engaged. However, the primary challenge is to ensure that the learner emphasizes on the concept and not the creativity applied in the tools.
Another phase of using these tools encompasses the use of discussion forums, which have proliferated. This trend has been endorsed widely in the last two to three years, a move that has been exemplified by the COVID-19 pandemic across the world. In this case learners are increasingly using virtual classrooms such as Webinar, Webex, Zoom, chartrooms, social media, and other networks that can be availed through the personal computers and Smartphone (Raja & Nagasubramani, 2018). As such, they are merited for the flexibility that they bring one can learn at any location. However, they still require fast internet. They also bring some laxity among the learners, which may make them loose the learning concept.
There is a growing trend, which is also considered as the future of the use of technology, use of virtual and augmented reality, coupled with use of artificial intelligence. These tools are increasingly getting popular as they allow clear interaction with student and make learning more real, immersive, and one that mimics the lifelike (Keser & Semerci, 2019). However, they may require that the users be trained on how to use them. In concise, as the technological advancements continue, there is need to educate the learners on how best they can use the tools. Technology advancement is inevitable in the current and future generation, but its utilization should be marked by moderation to ensure learners are not left behind.
Get A Custom Paper written by an Expert
AC1.2 Evaluate the risks and challenges technology-based learning and development poses and how these are being addressed for: • Organisations • Learning and development Professionals • Learners
As technologies become advanced, there is the risk of obsolescence. As the new technology becomes so frequent, most of the teaching facilities face the risk of being trapped in waiting for the opportune moment to invest and immerse them in this form of learning. In this case, when technological advances were made, the mere use of visual aids is becoming obsolete. Learning institutions are now endorsing the use of online platforms such as webinars, Webex, Zoom, and other tools that facilitate virtual learning (Seeber et al. 2020). This risk can be resolved by increased exposure to technological advances in a timely manner. As such, learning institutions should be keen in monitoring the most relevant tools and showcase to learners early enough.
Another risk is the challenge of dealing with data protection and prevention of breach. In some of the common learning tools, users are expected to register using their emails and some personal information, which might expose them to security threats. To reduce these cases, the learning institution that is using them should set up appropriate measures to prevent misuse of data by staff. In addition, it is appropriate e to reduce the control over the most sensitive L & D processes, by limiting the level of access of data by non-authorized users.
Risk and challenges on the L & D professionals
To the facilitators and L & D professionals, there is a challenge that they need to constantly and rapidly change the terms of the skills of requirements. In this case, L & D professionals are required to be up to date with the technological advances, a problem that is not welcomed by elderly professionals. Indeed, some of the professional s prefers to improve their core knowledge as opposed to the support skills. This challenge is also compounded by the fear for their job security (Seeber et al. 2020). This problem can be eliminated by continuous training and refresher courses/workshops. The learning institutions should provide local support to every professional who needs the skills.
L & D professionals are also faced with the challenge that they need to ensure the learning contents and facilitation is accessible to all the learners at 24/7. As such, most of the contents are shared online and the users need to be always able to access the contents (Ahmed et al. 2018). In instances where the content is provided absolutely online, it may pose a challenge to the facilitators for learners who do not access the content. To mitigate against poor learning outcome, it is prudent that the providing institution offers remedial approaches and measures to ensure that they endorse a technology that is at par with the level and social status of the learners.
Risk and challenges on the learners
Learners are faced with the challenge that they need to continuously increase their IT skill. Increasing their IT skills makes them more comfortable in order to learn effortless. This problem is further aggravated by the fact that there are currently five generation of learners to deal with making this an enormous challenge. According to Seeber et al. (2020) learners should be exposed to the technology that equates their level of knowledge and educational level. In doing so, learners are able to be given an adequate opportunity to transit from one level to the other without facing hardships.
There is a challenge that most learners are increasingly in need for self learning with a greater need to get self-direction and self-motivation (Ahmed et al. 2018). In doing this, most of the learners seek autonomy, yet they face challenges in understanding some of the complex concepts. To avert this problem, it is appropriate to distinguish aspects where the learners can read by themselves or under instructions from learners. Furthermore, the organization should set up appropriate evaluation and assessment measures.
In essence, the use of technology in advancements of education is beneficial to all stakeholders. As such, this does not deter them from facing numerous challenges. The most striking thing is to ensure that every issue is well mitigated not to hinder the intended learning outcome. For all the stakeholders, exposure to various technological tools to stakeholders helps to mitigate most of the challenges. However, in every learning session, there ought to be proper mitigating measures.
AC2.1 Assess the different types of digital learning content including the applications of each.
A slide show can be used to explain or reinforce facts, ideas, opinions, solutions, or suggestions that are provided verbally, or it can be used to exhibit images merely for their own visual interest or aesthetic value, often without any description or writing (Horváth &Sudár, 2018).
Advantages
Using standard templates and themes, it's simple to build bright
Has appealing designs.
By simply forwarding the slides with a keyboard, it is simple to deliver and maintain eye contact with a big audience
It removes the need for the presenter and learners to have handouts to follow the content.
Drawbacks
Instead of preparing, arranging, and focusing on their content, speakers produce slides so they have something to offer.
Because of the linear design of PowerPoint slides, presenters are forced to compress complicated topics to a list of bullet points that are insufficient to support decision-making or demonstrate the complexity of a problem.
Basic presentation equipment is necessary. To show the slides to the audience, one needs a computer and projection equipment (Horváth &Sudár, 2018).
PowerPoint slides are the most popular presentation software. It is one of the most useful and accessible way to create and present visual aids to the audience, whose relevance does not seize. However, it can be used to influence learning in someway, which forces presenters to spend countless hours thinking in PowerPoint and developing slides as opposed to the content. As it can be blended with other tools such as video, it still remains a useful approach for in class and virtual class tool for learning.
Podcasts
Podcast is a periodic series of digital audio file that is developed by an instructor and can be downloaded by the listener. This tool can be applied for learning when a student does not require illustration but only a specific direction (Nielsen et al., 2018). It is suitable in lecture based learning.
Advantages
Producing a podcast is an easy process.
Pod casting's Convenience
There is no time limit for listening to podcasts:
It is useful tool for pod casting's personalized content
Podcasts are portable.
It is possible to connect directly with the audience using podcasting.
It is a less costly approach (Nielsen et al., 2018).
Drawbacks
It may be impossible to access some of the audience
Reaching the audience may require internet connection
It is difficult to protect the IP address and the content (Nielsen et al., 2018).
Podcasting is a useful tool that can be used to share the content to learners. However, this tool does not provide for the dialogue between the learners and the facilitator thereby making it difficult to make clarification. In addition, it is not appropriate to share huge content.
Animations
This is the process of using animated videos to act as visual aid in facilitation of learning to improve comprehension. This tool is associated for learning where students seek demonstration. As such, they can be used to explain dynamic processes, visualize things that cannot be seen with naked eyes, and stimulating systems (Lee et al. 2018).
Advantages
It brings a subject to life.
It attracts the viewer's attention.
It may be entertaining to watch.
Visitors may connect and learn by playing educational games and quizzes (Lee et al. 2018).
Disadvantages
Even a simple animation needs a significant amount of time and work.
Requires knowledge of animation tools such as Flash.
A page with too much animation might be distracting and even frustrating.
Because it consumes a lot of data, it will take a long time to load over a sluggish internet connection (Lee et al. 2018).
App-based content
This encompasses the use of application systems that can be accessed from mobile phones, tablets, and personal computers. They are appropriate for use in educational and children learning.
Advantages
It is possible to analyze what has been taught.
They are easily accessible anywhere and at any point in time.
They are cost effective tools.
They save time for the learners.
It is possible to personalize learning.
Disadvantage
Due to their use, there is increased reliance on technological tools that hurts learning.
Mobile learning leads to increased time that is spent on digital tools.
It sometimes becomes difficult to multitask (Horváth &Sudár, 2018).
Mobile apps are convenient tools for promoting education regardless of the level of education. From a person view point, I consider this as a useful tool that will continue to take shape. The convenience and diversity of this tool makes it appropriate even in the future generation. It may take time before mobile apps become obsolete form of education.
AC2.2 Evaluate how the choice of digital learning content impacts learner engagement and meets identified needs.
There are different approaches that an organization can make digital learning engaging.
Know the learners: To know the learners means interacting with them as they are taught. The instructor could use different approaches like commenting on their documents, dropping some commends in the chat room or simply acknowledge the learners on the online session. According to Mulenga & Marbán (2020) one can even ask the learners questions whether directly related to their course content or not.
I contend with the scholarly findings that knowing the learners helps to understand their unique needs and lead them appropriately to grow. This is more important for the young learners as they need extensive guidance to navigate through contents that could be confusing and full of anxiety.
Having clear learning objectives: learning objectives should act as the guide for learners as they work through the course. They also form basis for the assessment of their learning progress. According to Mulenga & Marbán (2020) one can make clear learning objectives by comprehending simple conversations and stories on topics that are discussed daily. In addition, clear learning goals should be communicated well and with clear direction and measurable outcome. I contend to the fact that excellent learning objectives helps to engage the learners and they are actionable.
Develop a learning program- to have a more engaging class session; it is important to develop a learning program, for the learners. By having a learning program, it becomes possible for the educators to carry their tools, mentors, and experience that they need in their career. I am also opined that the best tutor is one who emphasize on the subject matter, shows mastery of the subject and provides opportunities for the engagement with learners in a supervision based class.
According to Mulenga & Marbán (2020) short learning models is ideal solution to boring e-learning classes as they help to increase psychological engagement. Rather than having a 60 minutes delivery, learners get motivated for shorter models, but with meaningful contents (Mulenga & Marbán, 2020). The assertion by scholars that short learning models are ideal for engagement could hold true for some courses and not others. For some concepts, they may learn for hours and yet the learners are engaged as long as the teacher is providing enticing contents to learners. As such, I am opined that using appropriate approaches such as visual appeal content on the e-learning courses helps to offer more engagement as merely emphasizing on short learning models.
Avoid Plagiarism Get A Custom Paper written by an Expert
Other 5 Assignment Assessment Criteria's
AC2.3 Develop engaging learning content to address a specific need

AC3.4 Demonstrate online facilitation skills within a live online learning activity

AC3.1 Compare systems for delivering live online learning activities, including their key facilitation functions.
AC3.2 Discuss how facilitation of a live online learning activity can differ from facilitation of a face-to-face learning
activity, including the implications for:
• Facilitators
• Learners
• Learning administration
AC3.3 Assess the main skills required to facilitate online learning, including reference to your own development plan.
Don't compromise on quality.
Our CIPD Assignments help can service all your Assignment Perfectly.
References
Ahmed, M.U., Hussain, S.& Farid, S., 2018. Factors influencing the adoption of e-learning in an open and distance learning institution of Pakistan. Electronic Journal of e-Learning, 16(2), pp.148-158.
Horváth, I. &Sudár, A., 2018. Factors contributing to the enhanced performance of the maxwhere 3d vr platform in the distribution of digital information. Acta Polytechnica Hungarica, 15(3), pp.149-173.
Keser, H. & Semerci, A., 2019. Technology trends, Education 4.0 and beyond. Contemporary Educational Researches Journal, 9(3), pp.39-49.
Lee, K., Lee, S. & Lee, J., 2018. Interactive character animation by learning multi-objective control. ACM Transactions on Graphics (TOG), 37(6), pp.1-10.
Mulenga, E.M. & Marbán, J.M., 2020. Is COVID-19 the gateway for digital learning in mathematics education?. Contemporary Educational Technology, 12(2), p.ep269.
Nielsen, S.N., Andersen, R.H. & Dau, S., 2018, October. Podcast as a learning media in higher education. In Proceedings of the European Conference on e-Learning, ECEL (pp. 424-430).
Oyarinde, O.N. & Komolafe, O.G., 2020. Impact of Google Classroom as an online learning delivery during COVID-19 Pandemic: The case of a secondary school in Nigeria. Journal of Education, Society and Behavioural Science, 33(9), pp.53-61.
Raja, R. & Nagasubramani, P.C., 2018. Impact of modern technology in education. Journal of Applied and Advanced Research, 3(1), pp.33-35.
Seeber, I., Waizenegger, L., Seidel, S., Morana, S., Benbasat, I. & Lowry, P.B., 2020. Collaborating with technology-based autonomous agents: Issues and research opportunities. Internet Research.