CIPD 5LD03 Assignment Example | Facilitate Personalized and Performance-Focused Learning



Get Custom CIPD Assignment from Reliable Writers that Offer CIPD Assignment Help





Achieve more in less time
5LD03 – Facilitate Personalised and Performance-Focused Learning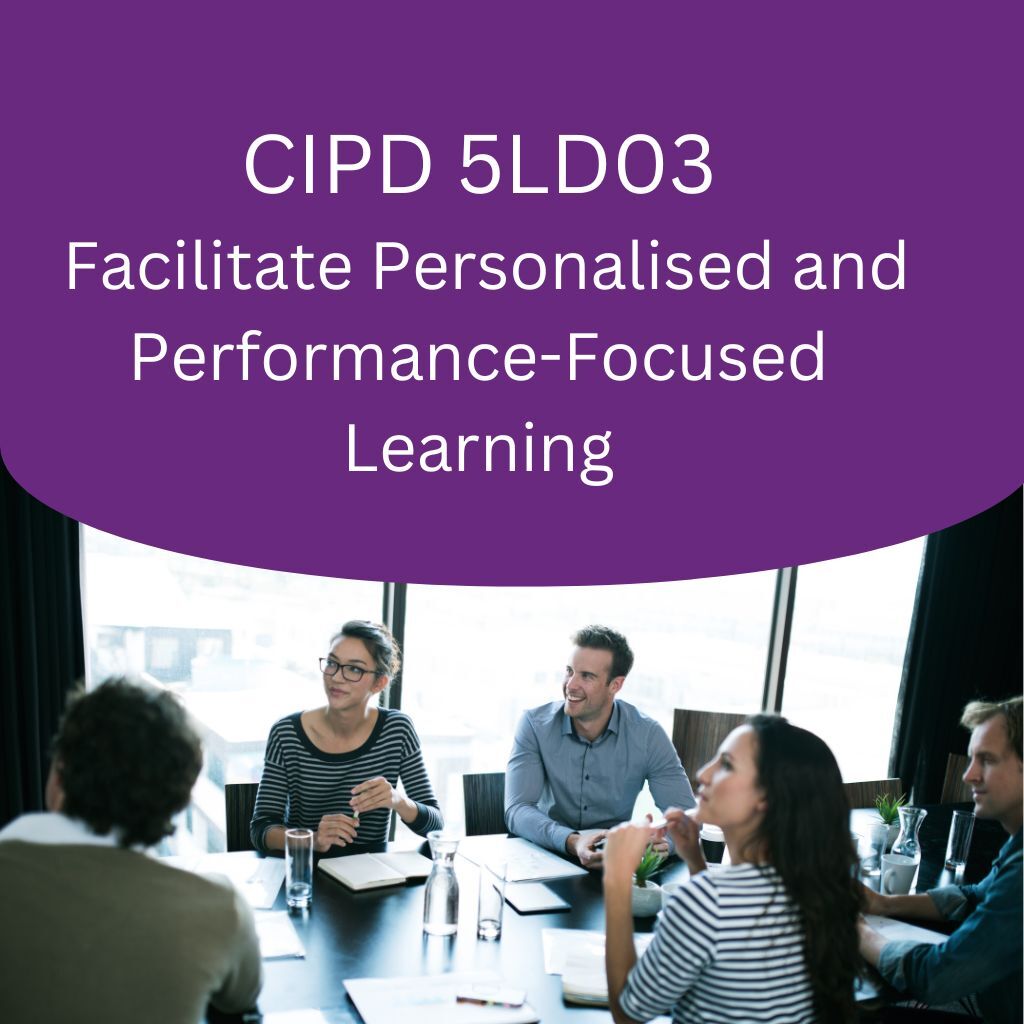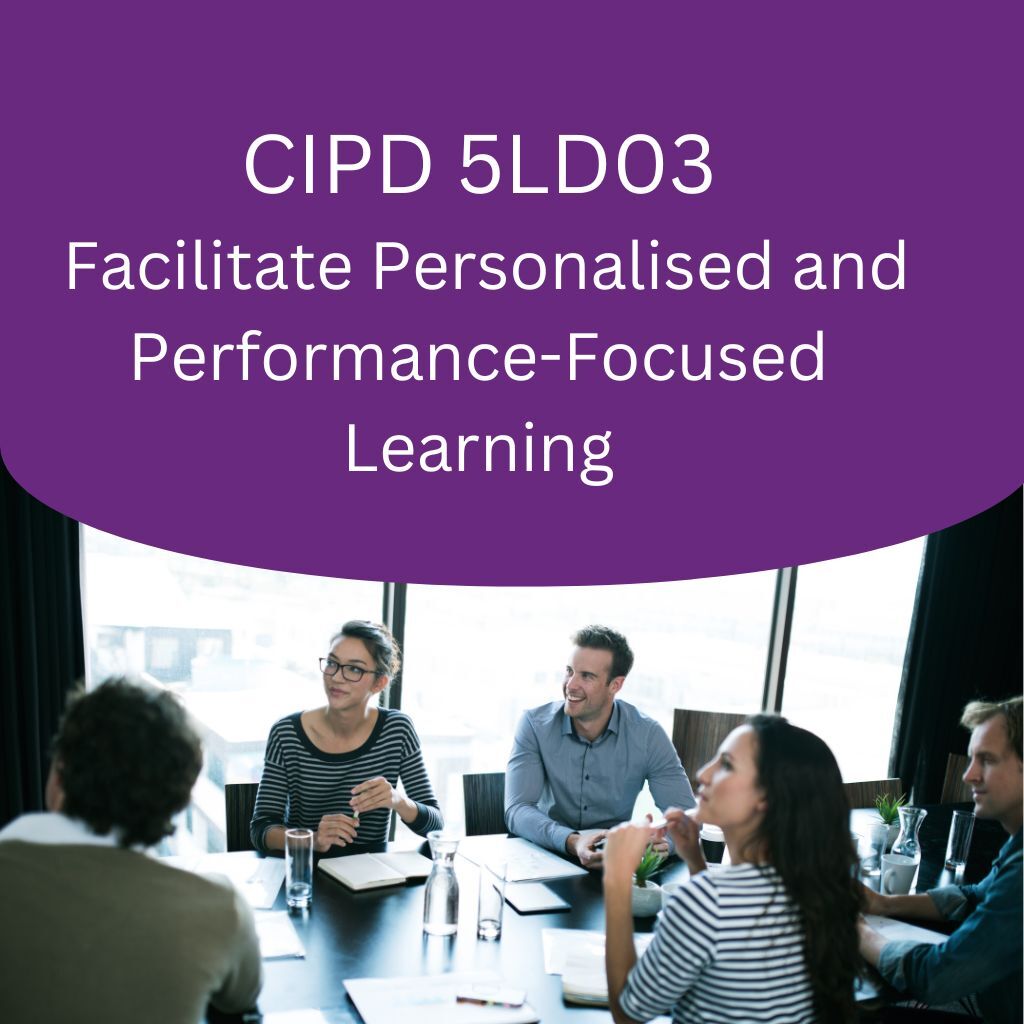 AC1.1 Evaluate internal and external factors to help shape the preparation of learning and development activities.
The word "work stress" refers to the undesirable mental and physical consequences that person may have when their abilities, resources, or needs do not fulfill the requirements of their position. Recognizing and modifying the stressors at work can help alleviate work – related stress. We have all experienced work-related stress at a certain times in our careers. It is possible for job to be stressful even if you love it. There can be temporary tension when attempting to meet a strict deadline or fulfill a demanding obligation. Chronic workplace stress, however, can be difficult to manage and has negative effects on one's mental and physical well-being (Tran & others, 2020).
Therefore, the lunch-and-learn program focuses on workplace stress and mitigation strategies. For successful learning of job stress management, it is necessary to address both internal and external issues.
The internal and external aspects will reveal the underlying causes of job stress, so facilitating the effective dissemination of information regarding workplace stress and its management. We refer to the factors that contribute to stress as "stressors." These may manifest theme self either externally or internally. Internal stressors include one's own thoughts, emotions and actions, which may function as internal pressures.
These concepts stem from an individual's preconceived conceptions or mental state. Two excellent examples are trying too hard to be flawless and public speaking anxiety. Internal tensions can lead to more severe mental health problems, such as depression and anxiety. In contrast, external stressors include sources of stress that are beyond your control, such as social conventions and the media. This could be a sudden increase in work load or the stress of dealing with an unexpected life event in the workplace (Smallfield, & Kluemper, 2022)
Get A Custom Paper written by an Expert
AC1.2 Prepare a range of Personalised, Accessible Earning Resources to Enhance Learning.
Trainers, facilitators, and moderators use facilitation methodologies to maintain the interest of participants, examine group dynamics, and achieve the desired outcomes for each meeting or workshop. Well-executed facilitation techniques can enhance both the objectives and the content of a meeting or workshop. There are a variety of facilitation skills that can be used to assist employees in implementing stress management techniques effectively. Some of the facilitation skills that can be utilized by an organization.
Facilitation techniques that can be used to aid in the implementation of stress management skills among employees include brainstorming, organizing meetings and keeping them on track, resolving conflict, and addressing difficulties. Management and other facilitators within an entity would do well to nurture these skills, as they would be of great assistance to employees in creating a less stressful home and work life (Adonina, Visnakova, & Kuzema, 2020).
AC2.3 Convert and relevant information from the stakeholder analysis into clearly stated learning and development objectives.
The overall purpose of this training session is to develop knowledge of how to use Microsoft Team as well as Yammer to enhance organisational communication. As a result, this learning and development has the following objectives:
Train information and skills on how to utilise Microsoft Team and Yammer for virtual communication.
To teach practical skills in using Microsoft Team and Yammer to hold virtual meetings both within and outside the organisation.
To assess the cost and efficacy of utilising Microsoft Team and Yammer for communication.
AC 2.1 Discuss the concept of facilitation and the facilitation techniques that can be applied to support learning.
Facilitators in the place of work must respect the personal morals of their people participating so that staff can act as per to their own norms. A member of the group might, for instance, demonstrate a natural tendency for an ethical stance that prioritizes the formation and preservation of positive interpersonal relationships. In this circumstance, ethical behavior requires placing relationships ahead of personal gain. A facilitator's responsibility in such a circumstance would be to promote the individual to move ahead and act in conformity with this ethical standpoint, as well as to assist others in doing so (Tam & Gentile, 2020). Likewise, suppose a participant demonstrates a utilitarian ethical stance, which holds that the sum of happiness and suffering produced by an action is the only thing that matters. In this case, the facilitator should respect this position, assist the other group members in understanding it, and refrain from criticizing it. If individuals are permitted to act in accordance with their moral compass, the outcomes of their actions are more likely to be successful and authentic.
Among the ethical considerations involved are:
Self-control
With this ability, you are capable of overcoming temptation and convert even the most difficult of situations into something positive. Temperate conduct is required for this to succeed.
Fair guidance and justice
Under fair guidance and justice, all team members must be treated with the same degree of respect and fairness. Individuals are more likely to behave justly if they anticipate being treated justly in return. All this ensures that people, irrespective of rank, receive equitable guidance and advice from their leaders.
All this ensures that people, irrespective of rank, receive equitable guidance and advice from their leaders.
Transcendence
Facilitators are supposed to make decisions for the benefit of the group as a whole. Good leaders are able to look beyond their own narrow interests to the good of the group (McClean & Collins, 2019.
leaders are able to look beyond their own narrow interests to the good of the group (McClean & Collins, 2019).
Integrity and Courage
The facilitator must evaluate the issue at hand, determine the right plan of action, and determine what is right and wrong. The facilitator is tasked with making choices that are in the best interest of the group as a whole, regardless of how challenging such decisions may be (McClean & Collins, 2019)).
Avoid Plagiarism Get A Custom Paper written by an Expert
Other 5LD03 Assignment Assessment Criteria's
AC 2.3 Explore the ethical factors involved in facilitation of learning.

AC2.4 Deliver or facilitate an inclusive learning and development activity using resources that meet objectives


AC2.2
Demonstrate techniques for monitoring the effectiveness of learning activities, including adjusting to meet the needs of individual learners within a group context

AC3.1 Explain the concept of 'transfer of learning' and its significance in workplace learning.

AC3.2 Critically assess strategies for supporting the transfer of learning from learning and development activities to the workplace

AC3.3 Evaluate the role of line managers in supporting team members with transfer of learning, and how learning and development can support them in this.
Don't compromise on quality.
Our CIPD Assignments help can service all your Assignment Perfectly.
References
Andrianova, O. and Antonacopoulou, E., 2020. Responsible manager's workplace learning. Research Handbook of Responsible Management, pp.485-500.
Bernacki, M.L. and Walkington, C., 2018. The role of situational interest in personalized learning. Journal of Educational Psychology, 110(6), p.864.
Kraiger, K. and Ford, J.K., 2021. The science of workplace instruction: Learning and development applied to work. Annual Review of Organizational Psychology and Organizational Behavior, 8(1), pp.45-72.
McClean, E. and Collins, C.J., 2019. Expanding the concept of fit in strategic human resource management: An examination of the relationship between human resource practices and charismatic leadership on organizational outcomes. Human Resource Management, 58(2), pp.187-202.
Owen, C. (2022). Enhancing learning in the workplace. In Pedagogies for Future-Oriented Adult Learners (pp. 103-121). Springer, Cham.
Plass, J.L. and Pawar, S., 2020. Toward a taxonomy of adaptively for learning. Journal of Research on Technology in Education, 52(3), pp.275-300.
(Smallfield, and Kluemper, 2022) An explanation of personality change in organizational science: Personality as an outcome of workplace stress. Journal of Management, 48(4), pp.851-877.
Tams, C. and Gentile, M.C., 2020. Giving voice to values: Responsible management as facilitation of ethical voice. In Research handbook of responsible management (pp. 532-548). Edward Elgar Publishing.
Tran, C.T., Tran, H.T., Nguyen, H.T., Mach, D.N., Phan, H.S. and Mujtaba, B.G., 2020. Stress management in the modern workplace and the role of human resource professionals.
Zhang, L., & Gao, X. (2022). Transfer adaptation learning: A decade survey. IEEE Transactions on Neural Networks and Learning Systems